The best way to discover the whole potential of a high-end utility such as the 2018 Infiniti QX60 is to try it. To book your test drive, we suggest you book an appointment with a counsellor at Spinelli Infiniti, your Infiniti dealership located in the West Island of Montreal very close to Laval.
Fitted with an all-wheel drive and a 9-speed automatic gearbox, the 2018 Acura MDX crossover has a 3.5-litre Direct Injection i-VTEC V6 engine which develops 290 horsepower and a torque of 267 lb-ft. The 2018 MDX is offered in 5 models, the MDX, the NAVI, the TECH, the Elite and the Elite 6 Passengers.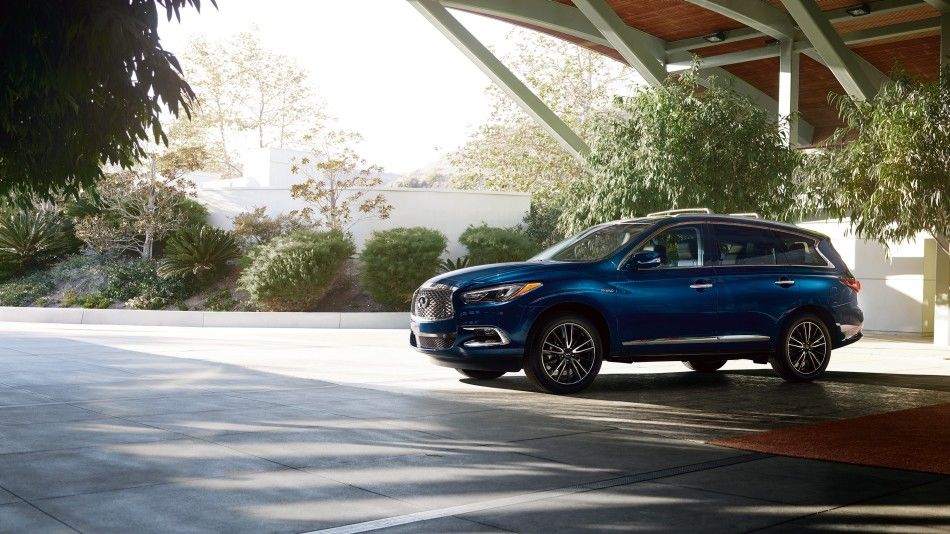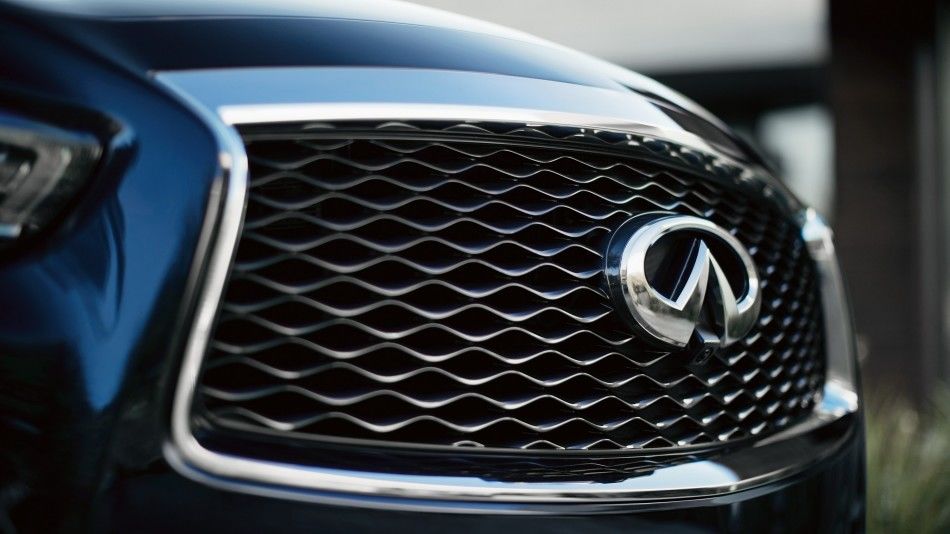 On the other hand, the 2018 Infiniti QX60, presented by Spinelli Infiniti, the Infiniti dealership located in Pointe-Claire in the West Island of Montreal, close to Laval, is more capable. With its Intelligent All-Wheel Drive, its Electronically controlled Continuously Variable Transmission (CVT) and its 3.5-litre 24-valve V6 Direct Injection engine with aluminum-alloy block and heads, the Infinity QX60 develops 295 horsepower and a torque of 270 lb-ft, which gives it a towing capacity of 2,268 kg (5,000 lbs), much superior to the 2018 Acura MDX with its limited 1,588 kg (3,501 lbs). The Infiniti Drive Mode Selector of the 2018 QX60 allows the driver to choose between Standard, Sport, Snow and Eco modes.
The all-new 2018 QX60, presented by Spinelli Infiniti located in the West Island of Montreal, is equipped with the most recent technological developments. Infiniti reinvented the way in which we interact with our vehicle. The high-resolution display of its information system shows you a complete range of vehicle data thanks to easy-to-understand icons.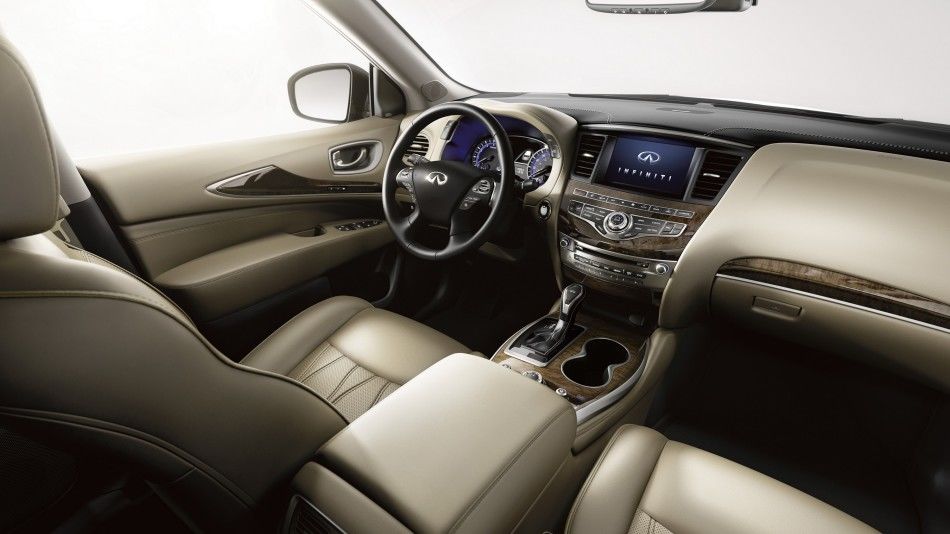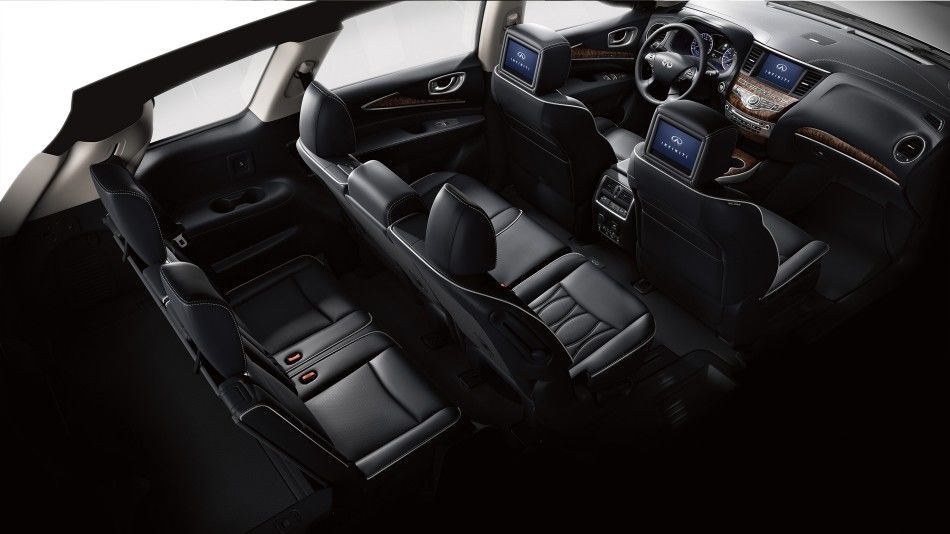 You are safe behind the wheel of the 2018 QX60 with the Infiniti InTouch services. They include the following features: Automatic Collision Notification, Emergency Call SOS button, Report Stolen Vehicle, Enhanced Roadside Assistance icon, Scheduled Maintenance Notification and vehicle Alarm Notification. As for the Concierge service of the 2018 Infiniti QX60, it makes available to you syncing and online features such as Destination Send-to-Car, My Schedule, Connected Search, Destination Assistance, Max Speed Alert and Drive Zone Alert.
In terms of entertainment, the 2018 QX60 is not found wanting in comparison to the 2018 Acura MDX, since it is equipped with dual 8-inch screens that allow rear-seat passengers to watch movies or play video games while the front passengers listen to music on the Bose sound system, which offers exceptional sound clarity. To keep things organized, the Infiniti designers even planned storage spaces for the wireless headphones, the remote and bring-along items such as DVDs.
To learn more about the many advantages of choosing a QX60 over a 2018 MDX, take an appointment at Spinelli Infiniti!