Watch out for the arrival of the new 2019 Infiniti QX50 at Spinelli Infiniti, the West Island of Montreal Infiniti dealership, located in Pointe-Claire close to Laval. This new compact SUV promises much. Designed more as a co-pilot than a machine, the 2019 QX50 detects potential incidents, guides the driver and intervenes in a fraction of a second. Behind its wheel, each journey will give you the thrilling experience of an exhilarating drive.
The 2019 QX50's new double-arch front grille and deeper diamond mesh emphasize its avant-garde design and refined personality. The elegant surfaces of its interior and driver-oriented ergonomics of the instruments enhance the driving experience while creating a peaceful and connected environment.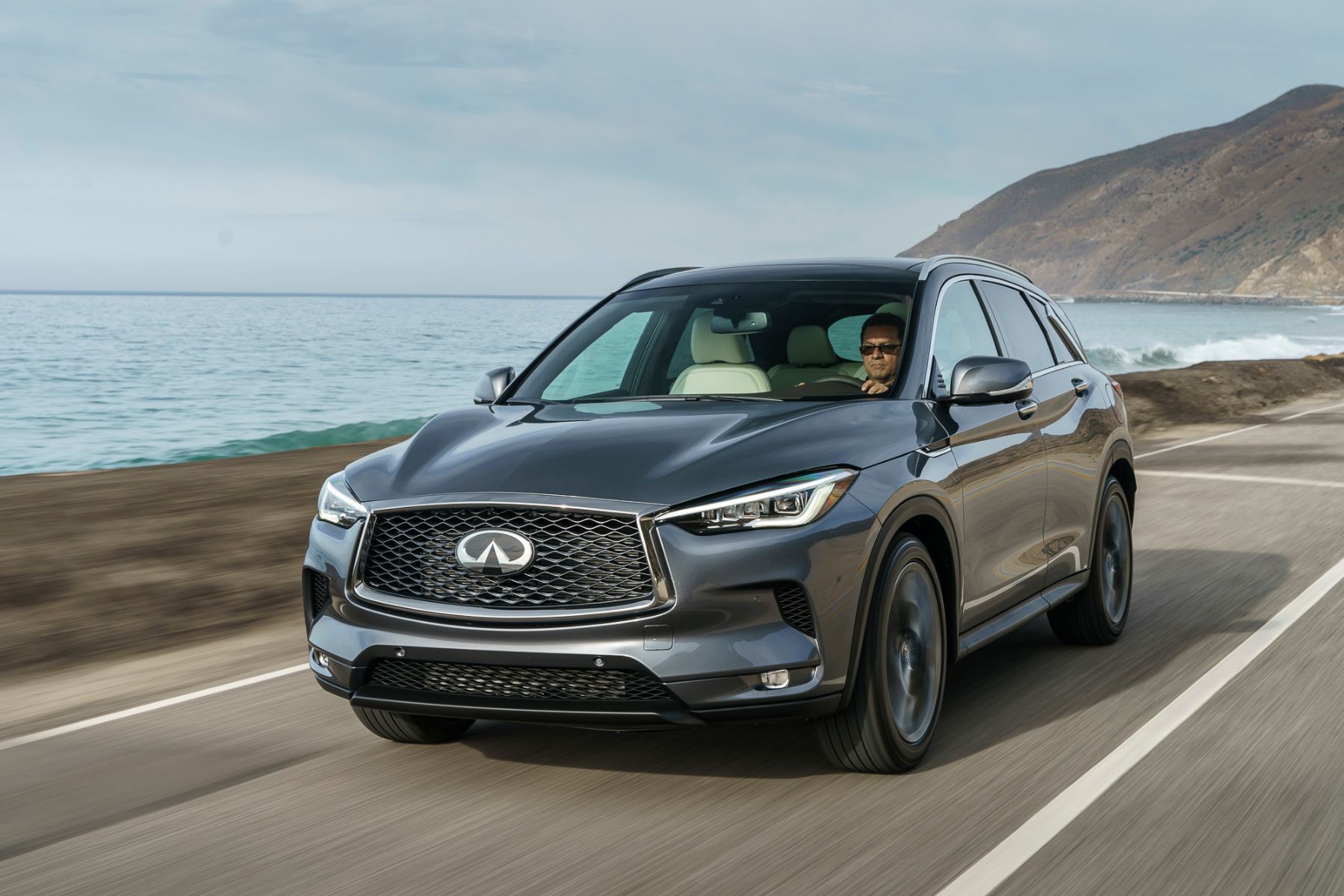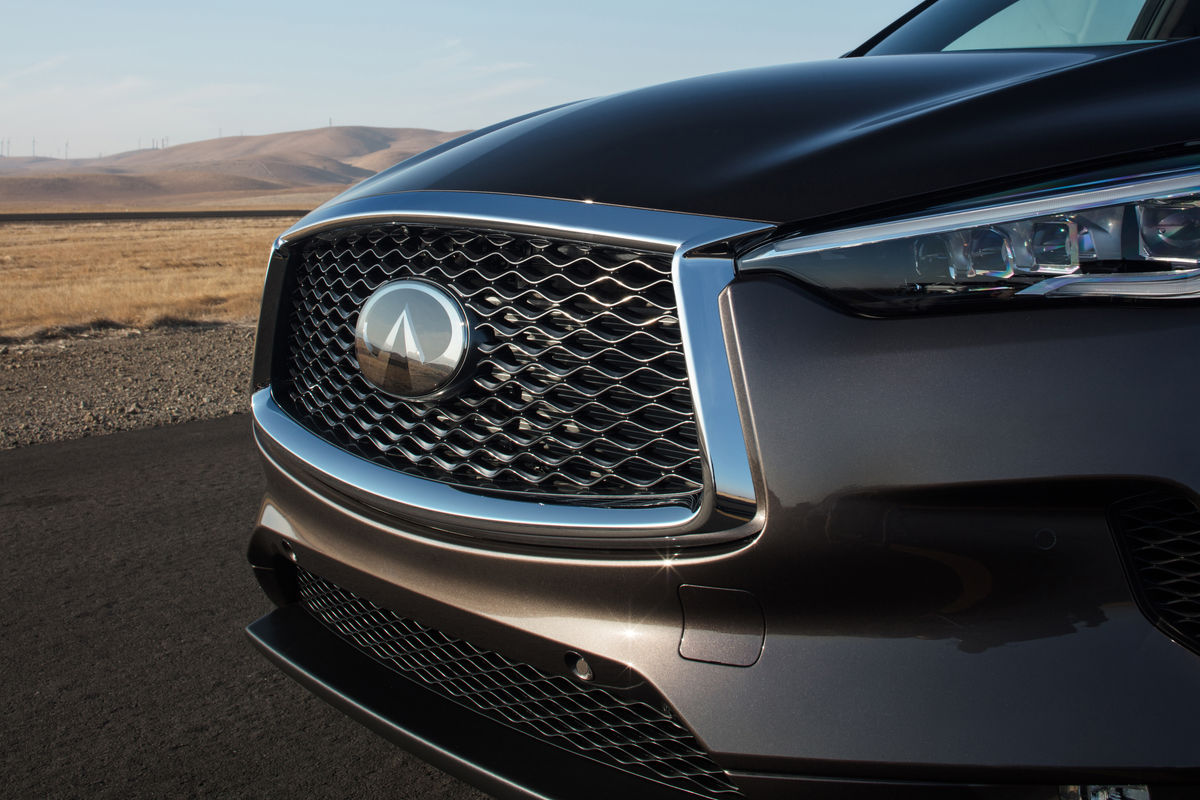 The 2019 QX50, soon to see in Montreal, at Spinelli Infiniti in the West Island, is equipped with several Driver Assist Technologies that use sophisticated systems. The Lane Departure Warning and Prevention technology alerts you if your car is drifting, then automatically guides you back to the centre of your lane's dividing lines. Blind Spot Warning and Blind Spot Intervention features detect the risks of collision before and during lane changes. The Forward Emergency Braking and Predictive Forward Collision Warning system scans the road ahead and brings your 2019 QX50 to a safe and complete stop when the situation demands it.
The 2019 QX50 is also fitted with intelligent parking assist. When the system identifies an appropriate space, all you have to do is simply press a button to activate the precision steering assistance while you control the acceleration and braking. Let's add that the 2019 QX50 is equipped with head-up display which projects a readout of key driving information such as speed, navigation and warnings onto the lower windshield, directly in your field of view.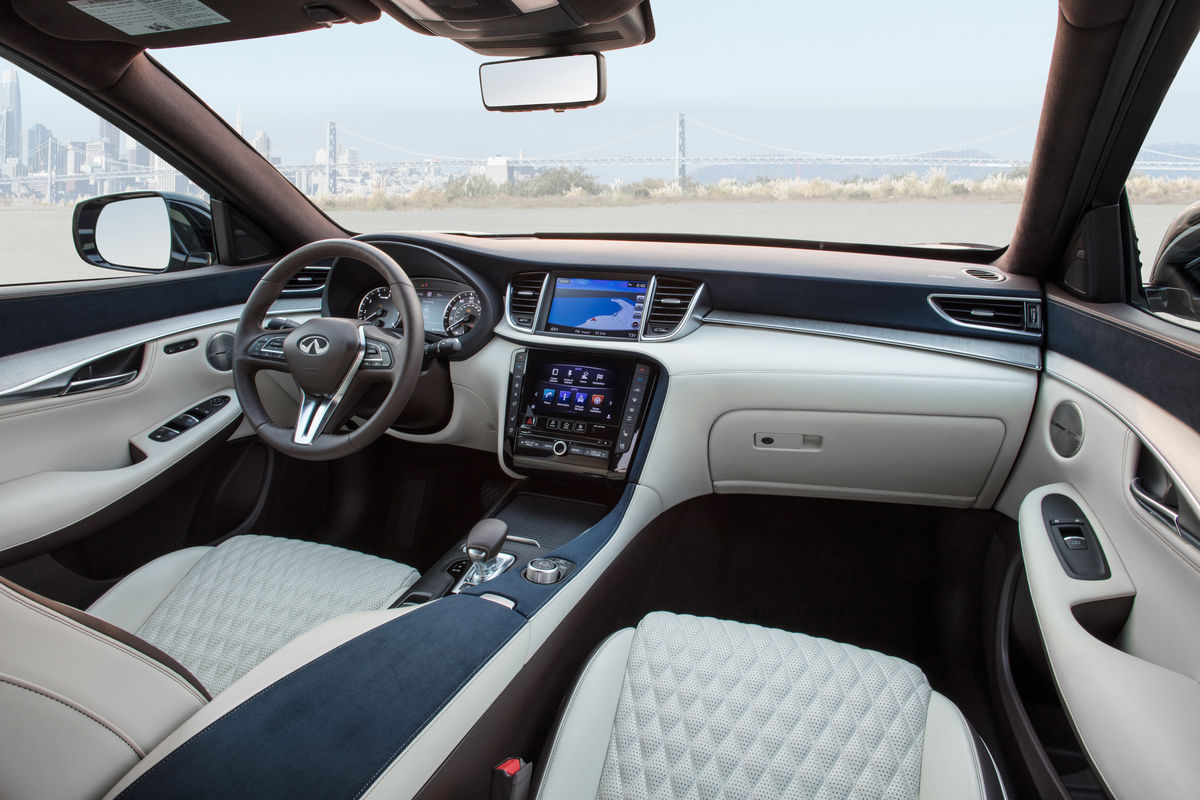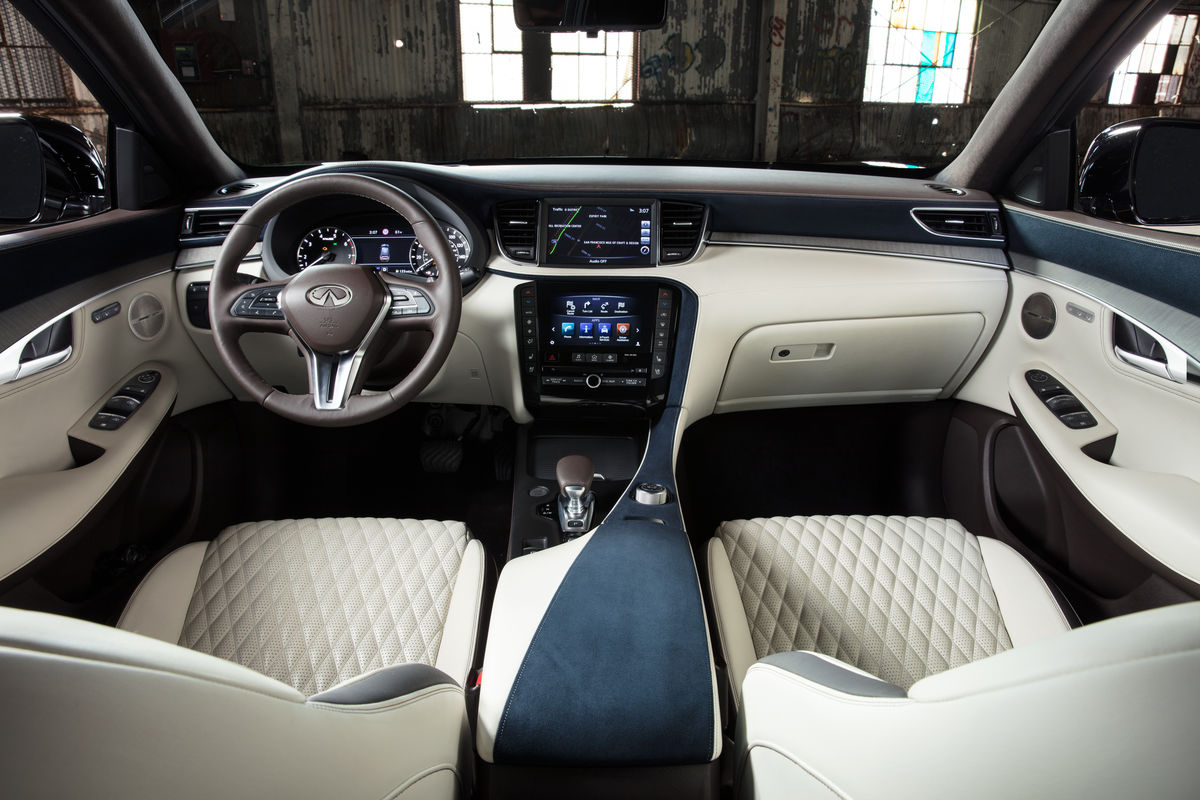 The 2019 QX50, soon to see on the roads of Montreal, the West Island and Laval, particularly innovates at the powertrain level. Its new VC-Turbo engine combines the power of a high-performance 2.0-litre turbo gasoline engine with the torque and efficiency of an advanced diesel powertrain. The VC-Turbo allows to go from a compression ratio of 8:1 when the driver accelerates to a ratio of 14:1 when at constant speed, and this, without the driver's input. This new engine develops 268 horsepower, a torque of 288 lb-ft between 1,600 and 4,800 rpm with a towing capacity of 3,000 lbs.
While we do not know the MRSP of the 2019 QX50 for now, let's recall that the 2017 QX50's MRSP is $38,900.